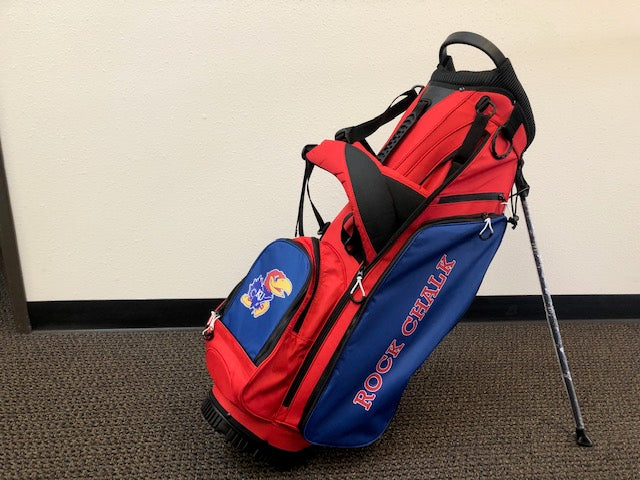 Custom Golf Bags That Fit Your Style
Of all the sports out there, golf is one that highlights the importance of style as much as skill. But beyond dressing up, choosing the right accessories is also essential. One of the most important accessories for any golfer to have is their golf bag. At One With Golf, we offer a range of golf bags, including our custom golf bags. Read on to learn more about our custom golf bags and how you can ensure they fit your style!
Choose From a Variety of Colors
For a unique touch to your golf bag, choose from a variety of color options in our custom golf bag shop. Choosing an unexpected or vibrant hue will make your bag stand out, which is especially helpful when playing with a group.
Add Your Logo
At One With Golf, we also have the option to add your own, customized logo to your golf bag. Whether you're designing a custom golf bag to show off your team spirit or adding a company logo, you can upload any logo you'd like through our customization process.
Top Quality Golf Bags
Not only are our personalized golf bags the perfect way to show off your style, but they're also made with high-quality materials to ensure the best quality. We know you want to ensure your gear holds up for years to come, and that's exactly what you'll experience with our custom golf bags!
Look Good On the Course
Golfers know that it's not just about the swing; the clothes, the shoes, and the accessories all play a role in looking and feeling your best on the course. A custom golf bag is not just a functional item to carry your clubs but also a style statement that can elevate your look.
A custom golf bag from OneWithGolf / 1withgolf is a unique way to express your style and elevate your look on the course. Not only will a personalized golf bag show off your style, but it may also add to the fun of the game and create a great conversation starter the next time you're on the course. Get your custom golf bag from 1withgolf / one with golf today!